The advanced machine learning routines are utilizing the Application programming interfaces (APIs) from the GI.cloud platform to execute machine learning. Together with the University of Cyprus our paper was awarded as an outstanding contribution. The oral presentation in front of industrial and scientific experts from all over the world was a great success.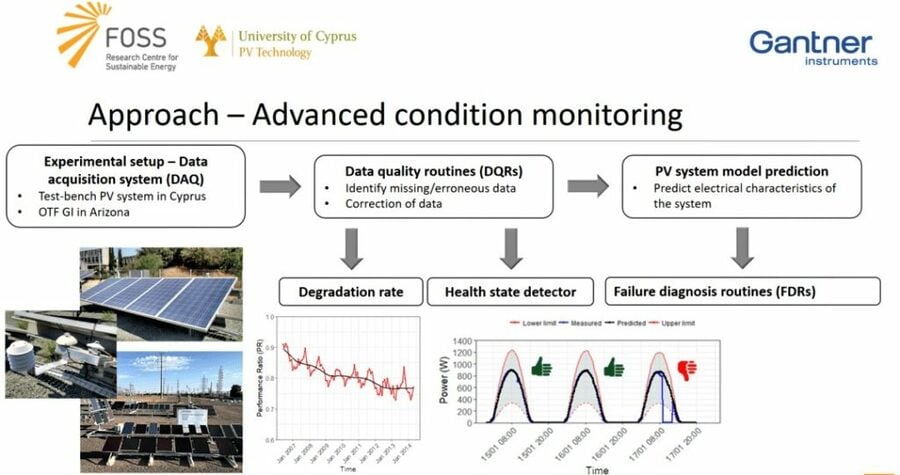 In a second contribution we share latest achievements for Adaptable PV performance modelling where the well-known Loss Factor Model (LFM) and Mechanistic Performance Model (MPM) is combined for advanced performance prediction. The models can be combined with Gantner's Outdoor Test Facility product and PV power plants monitoring.
For further information, papers or presentations please contact otf@gantner-instruments.com or visit our website.