Electric Vehicle &
Battery Testing
Few areas in the world of clean energy are more dynamic than the electric vehicle (EV) market. The market is growing remarkably fast as targets for CO2 emissions play an essential role in the ongoing global low-carbon transition. However, despite the many technological advancements, there are still significant obstacles to overcome regarding reliability, range, and usability. From a testing and certification perspective, EVs bring together two previously separate worlds at Gantner Instruments, automotive and renewable energy, resulting in an industry-leading data acquisition solution for testing battery packs, inverters, and electric motors.

Gantner Instruments is dedicated to helping our customers accelerate the development of battery-electric, hybrid-electric, and fuel-cell vehicles.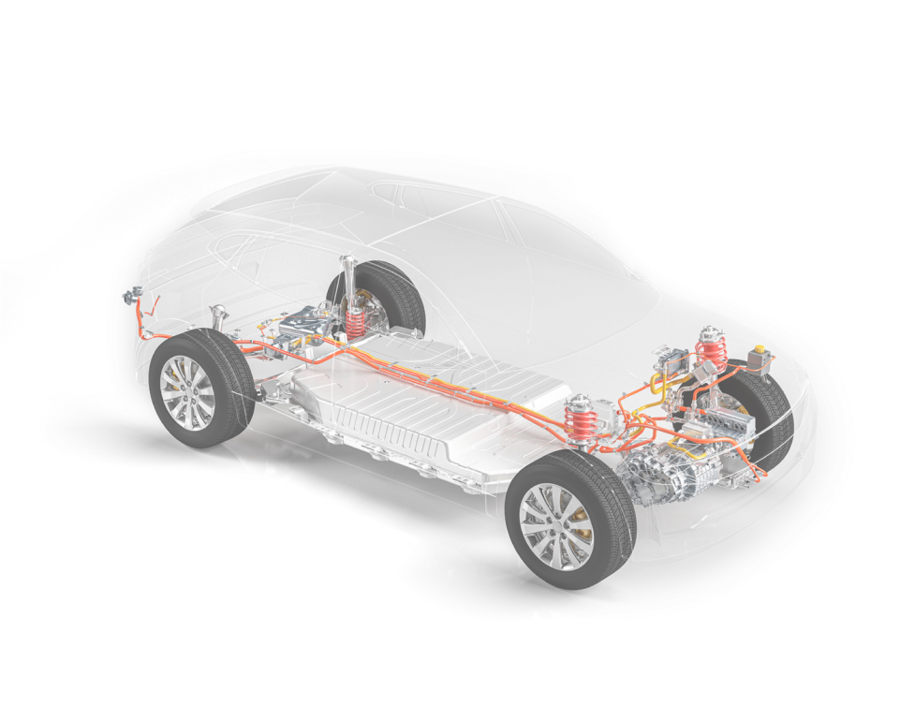 Electrical, Thermal, and Mechanical Evaluation of Batteries
Testing solutions for all development and qualification steps:
Charge/discharge cycle testing – Determine the number of times a battery can be used by evaluating it until it deteriorates after repeated charging and discharging charges.
Battery Model development – SoC, SoH determination and prediction, constant discharge testing, Charge/Discharge rate, and efficiency
Safety (abuse) testing – Simulate a wide range of environmental conditions and battery failure scenarios to determine the conditions for battery failure.
Performance testing – Demonstrate the efficiency of batteries. Our experts can customize testing programs to suit specific customer requirements, such as performance testing under various climatic conditions.
Environmental and thermal testing – Demonstrate the quality and reliability of your battery. Our tests include vibration, shock, EMC, thermal cycling, corrosion, dust, salt, and humidity.
Transport testing – Ensure batteries can be transported safely. We conduct tests for the United Nations requirements (UN 38.3) for the safe transportation of batteries, modules, and cells.
Share dashboards across networks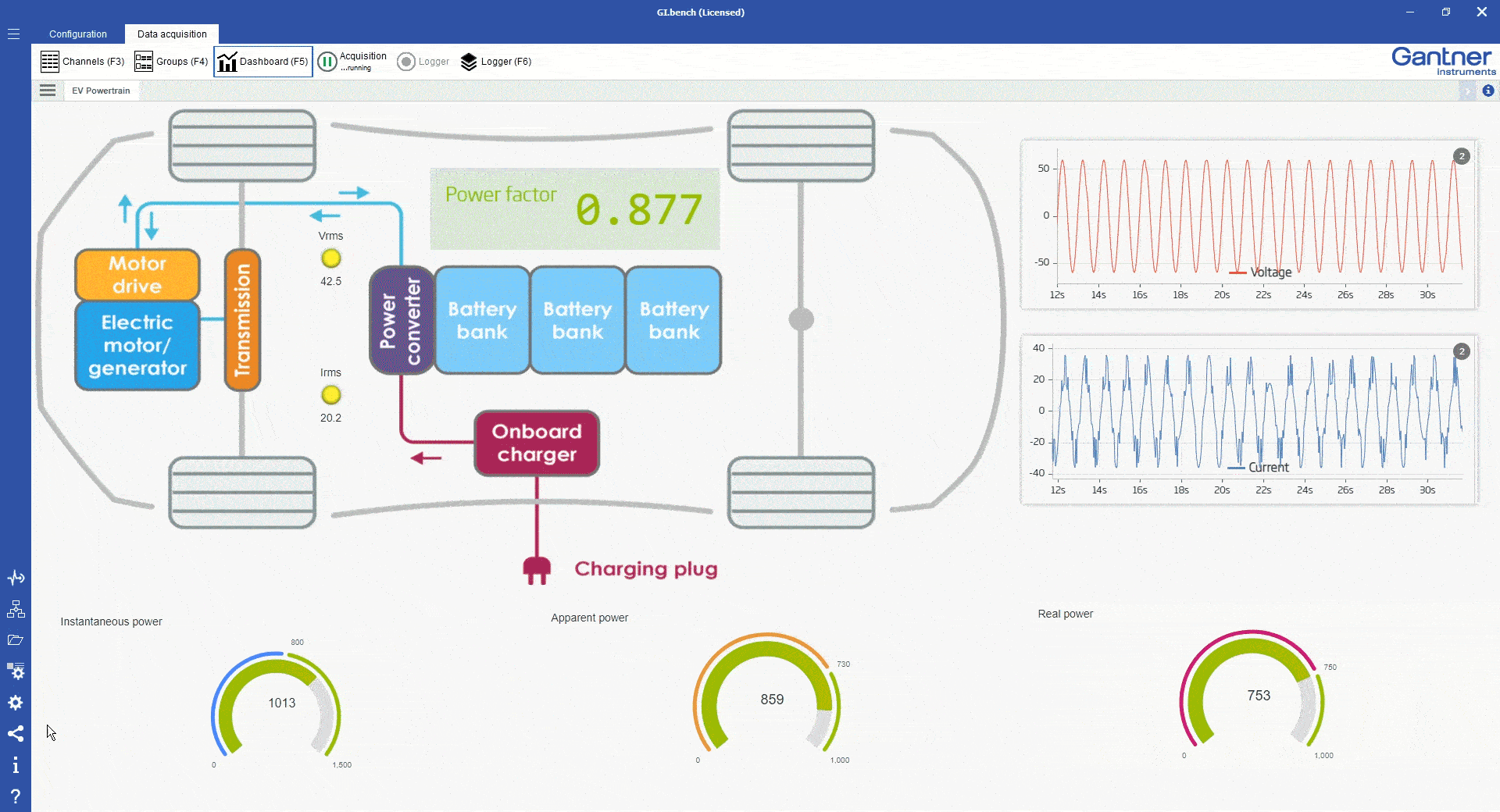 Gantner's cutting-edge DAQ technology is trusted globally for applications in the mobility, aerospace, civil engineering, and energy sectors. Choose from the following industry examples to discover the most versatile DAQ on the market.
Who trusts Gantner for Electric Powertrain Testing?
Questions about Electric Vehicle & Battery Testing?
Talk to our Mobility Experts.