BIG DATA PROCESSING MADE SIMPLE
The Q.core is Gantner's new product innovation towards a high-performance streaming data architecture for testing & measurement, asset monitoring, and AI applications. Streaming data architectures are frameworks of software components built to process extensive data from multiple sources. While traditional data acquisition solutions focus on handling data in batches, a streaming data architecture consumes data immediately as it is generated.


Discover Q.core from Gantner Instruments
Operational aspects of Q.core
The Q.core is a high-performance data acquisition controller with six Ethernet ports for connecting decentralized Q.station X controllers (publishers), one uplink port for data clients (subscribers), two USB ports, an HDMI (optional), and 1TB internal SDD – all in 1U (1.75") of 19-inch rack-mount space.
Stream processing with Q.core provides several benefits unlike other data acquisition platforms:
Easy data scalability – Q.core is a scalable data backend for merging multi-frequency data from thousands of sensors into one synchronized stream, eliminating the need for complex data engineering projects.
Multi-source data analysis – Detecting patterns over time, for example, looking for trends, requires continuous processing and analyzing data. Q.core enables online evaluation of large volumes of measurement data and arithmetic channels streaming from multiple Q.stations simultaneously.
Remote data monitoring – With Q.core's online dashboard functionality, you don't have to be near your data acquisition system to monitor your measurement data. With the built-in web server, you can easily access and even share your dashboard with a team of engineers or your customer.
Flexibility and support for multiple use cases – Q.core is a collaborative solution for improving the accessibility of measurement data through multiple file format support (UDBF, DAT, FAMOS, MATFile, and more) and the interoperability with supervisory systems via industrial Ethernet protocols (Modbus TCP/IP, OPC UA, DDS) or custom protocol plugins.
Standalone data acquisition – Q.core supports built-in data storage on its internal SSD or optional USB external hard drive without relying on a Windows PC for critical data acquisition tasks. If so desired, the Q.core can run wholly disconnected from the company network reducing cybersecurity threats.
Easy integration to GI.cloud with remote service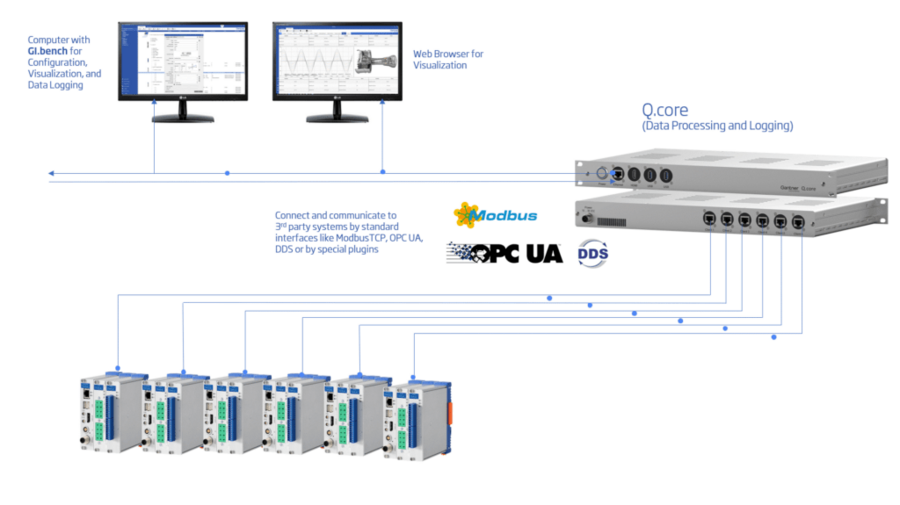 •  User-configurable merging of data streams from distributed Q.station controllers
•  Synchronized merging of slow and high-speed measurement data
•  Merging of external data streams High bandwidth DAQ Controller
•  A powerful controller for mixed-signal, multichannel applications with up to 10,000 measurement variables from up to 6 Q.station controllers
•  Very high data rates, e.g., 96 channels with 100 kHz
•  Bandwidth up to 100 MB/s Reliable Operating system
•  Best-in-class data processing reliability due to its Linux-based platform
•  Easy enterprise network integration
•  Independent architecture – no PC, no Windows dependencies
• Web browser-based data visualization with multiple widgets, user management, and  data export center •  APIs designed for fast integration into the customer's platform and data access via OPC UA, Modbus TCP/IP, and customized plugins Rainflow, etc.
Monitoring Multiple Thermal Power Plant Assets across Europe
Each site has 6000+ parameters with 1 Hz data resolution for 24/7 real-time asset monitoring and preventive maintenance. Interfaces are Modbus TCP and OPC-UA. The JupyterLab environment enables online data enrichment, machine learning, and automated reporting on the fly.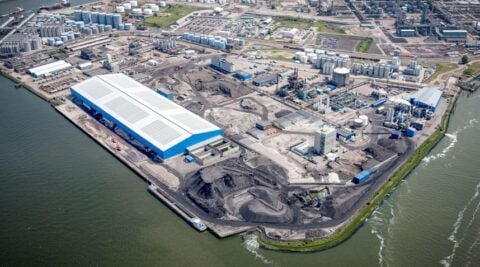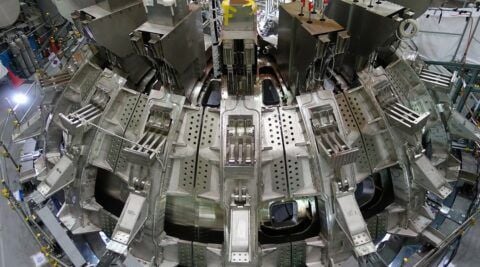 Fusion Reactor Structural Health Monitoring (SHM) System
The JT-60SA experimental fusion reactor built in Japan uses a high-channel count structural health monitoring system.  The system continuously records 288 strain gages mounted on the toroidal field coils with a sample rate of 10 kHz. The Q.core provides high-bandwidth data stream processing in combination with  high availability of measurement data for this mission-critical monitoring application.
Central data stream processor for mixed-signal, multichannel data acquisition: Q.core merges multi-frequency measurement data into one synchronized stream for single-file data storage and interfaces to the supervisory command and emergency stop system.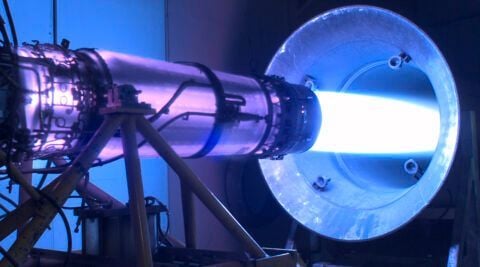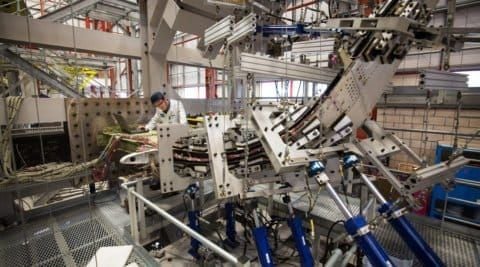 Testing of Full-Scale Aircraft Structures
Reliable, multichannel data processing without needing a Windows PC: Q.core offers a scalable data backend for handling data from thousands of strain gage sensors with multi-site remote data monitoring capability. Safe and reliable interoperability between test and measurement systems via standard or custom protocols is vital for direct processing, analyzing, and reporting test data.
Modern wind tunnel testing requires a data acquisition system with high data throughput due to the number of sensors in the wind tunnel combined with sample rates up to 200 kS/s. The Q.core backend provides wind tunnel operators with a flexible and scalable data backend solution for low and high-speed measurement that conveniently adapts to changing test requirements.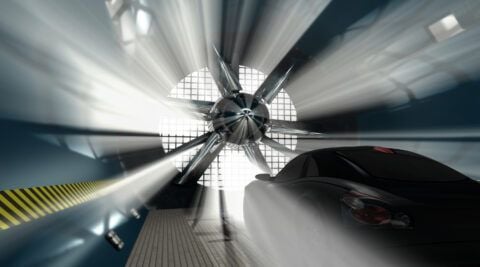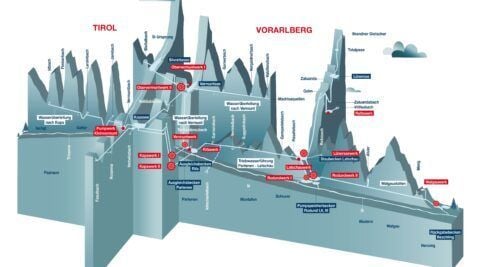 Hydroelectric power plants: Life-time tracking, monitoring, and storage optimization
Utilities must provide an energy reserve of ~ 10 %, which is offered as a product with dynamic primary and secondary reserve availability for grid stabilization. With 25 gensets and a 1Hz data resolution, synchronization of 1ms across a distance of 100km, this data is used to monitor, manage, and control the hydro assets. Partners also have remote access. 
Get acquainted with Q.station X
The Q.station X is combined with Q.series XL modules to form custom Localbus DAQ systems as needed. The Q.station X connects up to 64 I/O modules for reliable 24/7 operation. The Q.core is a high-performance data acquisition controller with six Ethernet ports to connect decentralized Q.station X controllers.
Select from a variety of Q.station X controllers differing in scalability, performance, additional interfaces, additional internal storage, PLC programmability, and physical size. 
Gantner's cutting-edge DAQ technology is trusted globally for applications in the mobility, aerospace, civil engineering, and energy sectors. Choose from the following industry examples to discover the most versatile DAQ on the market.
Explore Q.series X products compatible with Q.core
Search for exactly what you need using our simple-to-use product finder.
DAQ SERIES
DAQ Interface
Form Factor