DISCOVER THE Q.series classic
The Q.series Classic DAQ system has been trusted by engineers, system integrators, and OEMs worldwide since 2009. The Q.series Classic is the original modern DAQ flavor Gantner offers, featuring Gantner's best price-to-performance ratio for DIN mount applications, especially at high volume. Q.series Classic is designed to provide users with reliable data acquisition and control while guaranteeing laboratory-grade accuracy. The system has features to monitor and remotely control data with modular I/O. The system is designed to provide users with an easy-to-use interface to quickly and securely access data and customize the system for specific tasks. With its modular I/O, remote monitoring, and synchronized data collection capabilities, the Q.series Classic system is the perfect tool for most data acquisition and control needs.
Advantages of Q.series Classic
The Q.series Classic offers modular and flexible DAQ system configurations. We are committed to delivering cross-compatibility across our entire range of products and systems to enable our customers to utilize their existing instrumentation and software for decades to come.
Features
Multi-channel applications with the highest density
High availability, short lead times
DIN rail mounting
Connection on front of the module
Distributed setup using GI.bench
Building your Q.series Classic DAQ system
Choose between Distributed and Flexible (bloxx), Pallet Mount and Harsh Environments (staxx), or High-Density Multi-channel Measuring Systems (raxx slimline). 
The Q.station 101 controller offers scalability, performance, interfaces, internal storage, PLC programmability, and is DIN rail mountable. 
Choose from a wide variety of dedicated, multi-purpose, digital, or high-isolation measurement and I/O modules for all relevant signal types. 
GI.bench is a one-time purchase, subscription-free software suite for quick and easy setup of measurement channels, data loggers, and dashboards. Connect data with third-party applications, promote interoperability, and expand your analysis capabilities using our advanced open API.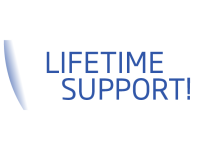 We are available to answer questions about applications and products or help you with complete test and measurement setups. As a special thank you for purchasing Gantner Instruments products and services, we are committed to providing you with free personalized support from our technical specialists over the lifetime of your investment – without any barriers.
Choose Q.series X for more flexibility
Q.series X DAQ products take the performance and long-term reliability of Gantner's flagship DAQ series for over 10 years to the neXt level. Intelligently designed from the inside out, Q.series X DAQ has the adaptability required to solve any modern engineering problem without sacrificing performance.
| Feature | Q.series Xtended Edition | Q.series Classic Edition |
| --- | --- | --- |
| Sampling rate, e.g., of Multi Purpose Module | 20kHz / 100kHz | 10kHz / 100kHz |
| Amount of Input Channels at 100kHz | 16 | 8 |
| Baud rate per UART | 48Mbaud | 24Mbaud |
| No. of UARTs | 5 (1 for configuration) | 4 |
| Re-configuration during operation | yes | |
| Connector on Module Front | Customization possible | 10-pole Standard |
| Enclosue | DIN rail, Portable, 19" Rack | DIN rail |
| Width on DIN rail of Controller Q.station | 35mm | 175mm |
| Interface Upgrade from UART to EtherCAT | yes | |
| A141 Charge Amplifier | yes | |
| A108 with excitation for MEMS sensors | yes | |
| Q.Boost A101 MHz Module | yes | |
| F108 Optical Gage Amplifier | yes | |
| F100 Optical UART Extension | yes | |
| Highest Order of Filter on Module | 8th | 4th |
| Time synchronization with Ethernet (PTP) | yes | |
| Number of virtual variables (rms, avg, alarm, etc.) | up to 32 | 16 |
We offer a variety of modular packaging styles. Choose between Distributed and Flexible DIN rail modules (bloxx), Portable and Compact (brixx), or Multi-channel 19" Rack Systems (1U & 3U). Q.series X measurement module I/O cards and front plates with their connector terminals can be interchanged between the bloxx, brixx, and raxx (3U) form factors, so you can always adapt your system's housing with minimal investment.
Q.series X I/O modules feature front plates with fully customizable sensor connectors, increasing efficiency and safety for all applications. Our applications engineers can help you customize your DAQ system to your application's exact needs with special connector options available for any Q.series X measurement module.
For these additional features and more, consider our Q.series X product line for your application.
Explore Q.series Classic Products with Ease
DAQ SERIES
DAQ Interface
Form Factor