Q.series X DAQ Modules for Ethernet, CAN and ProfiNet
All Q.series X DAQ systems possess the same measurement capabilities and performance, regardless of form factor. The main differentiating quality between the XL and XE versions of Q.series X is the Fieldbus communication protocol (Localbus or EtherCAT), which can be interchanged on Q.series X modules using a simple firmware update.
Q.series XL DAQ systems are specialized for Localbus (XL) Fieldbus communication and possess interfaces for CAN, Modbus TCP/IP, Modbus RTU, PROFIBUS, PROFINET, publish/subscribe and messaging protocols, e.g., OPC UA, DDS, and MQTT and custom controller plugins for customer-specific communication protocols.
What can Q.series XL modules measure?
All electrical, mechanical and thermal parameters can be measured with dedicated Q.series X modules. They can be easily combined and extended. Data streams with different sampling rates can be merged together for efficient post-processing.
Q.series X I/O Signal inputs Design – ANALOG
I/Os for almost all sensor types Strain gage module with DC and CF excitation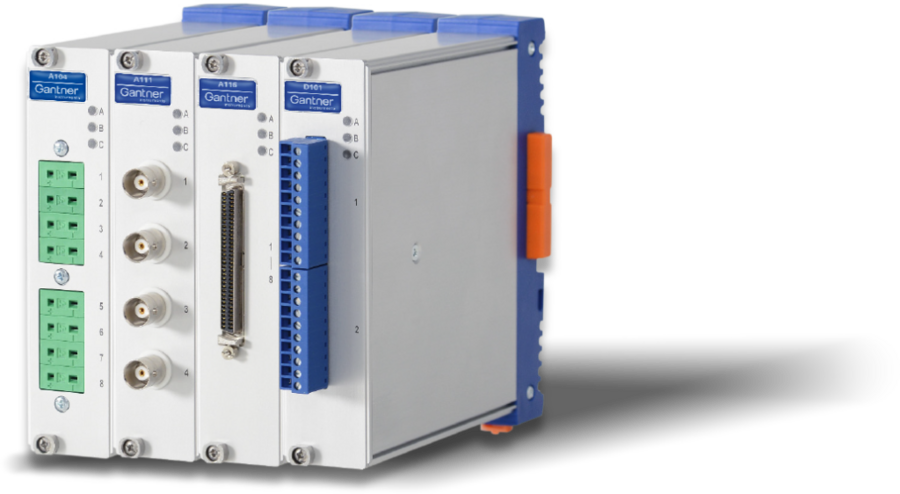 Q.series X I/O Signal inputs Design – DIGITAL
Frequency, PWM: Input and output Specials: Quadrature, up/down counter, missing tooth detection, chronos method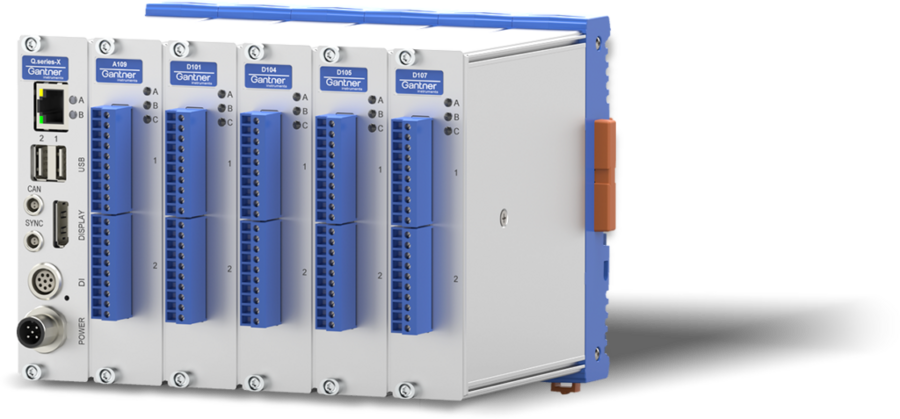 Q.series X I/O Signal inputs Design – HIGH VOLTAGE
Inputs for voltage, current, thermocouples, Pt100, NTC, IEPE, strain gage and much more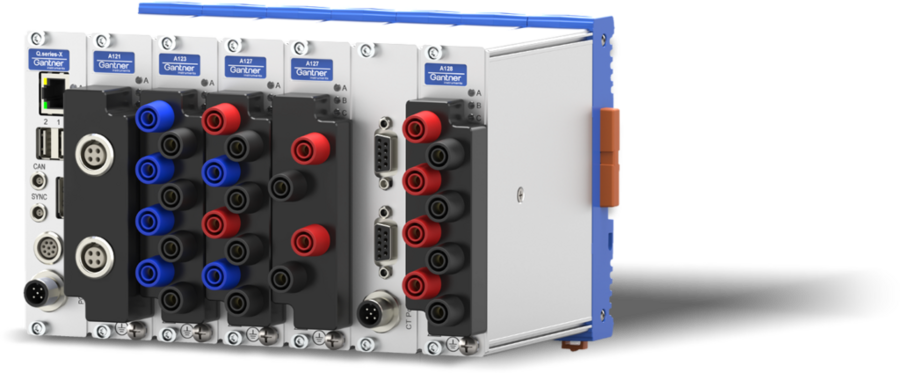 We offer a variety of modular packaging styles. Choose between Distributed and Flexible DIN rail modules (bloxx), Portable and Compact (brixx), or Multi-channel 19" Rack Systems (1U & 3U).
Q.series X measurement module I/O cards and front plates with their connector terminals can be interchanged between the bloxx, brixx, and raxx (3U) form factors, so you can always adapt your system's housing with minimal investment.
Intelligently designed from the inside out, Q.series X DAQ has the adaptability required to solve any modern engineering problem without sacrificing performance. Q.series X I/O modules feature front plates with fully customizable sensor connectors, increasing efficiency and safety for all applications.
Our applications engineers can help you customize your DAQ system to your application's exact needs with special connector options available for any Q.series X measurement module.
Want an easy way to explore Q.series XL products?
Search for exactly what you need using our simple-to-use product finder.
DAQ SERIES
DAQ Interface
Form Factor