Typical test applications that are performed by component structural testing lab are blade fatigue testing, rotor hub endurance testing, and full-scale airframe testing. The legacy control and data acquisition system used by Airbus Helicopter, called "AMOS", is a comprehensive and proprietary concept used across all their test rigs. The system offers extensive functionality and flexibility, nevertheless is expensive to maintain and difficult to upgrade to meet today's demanding test requirements.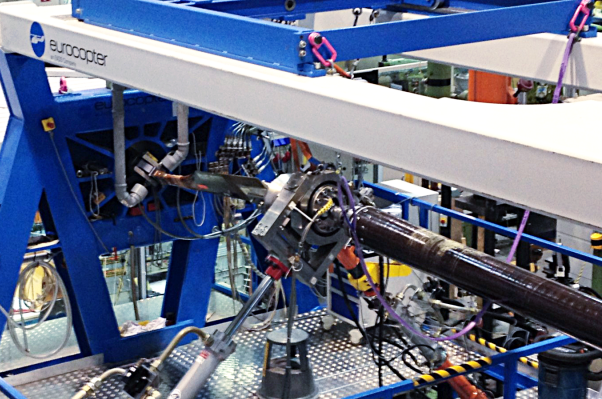 The new control and data acquisition system had to maintain the functionality and flexibility that Airbus is accustomed to, whilst introducing state-of-the-art hardware and software technology. A challenging assignment. Many well-known control and data acquisition system vendors presented their latest solutions. After a long and intensive evaluation, considering all technical and commercial aspects, Gantner Instruments was selected as supplier of choice for the Airbus' new control and data acquisition system solution.
"We chose the best, most modern and most flexible concept for our next generation Control and DAQ system. For this project we chose Gantner Instruments."

-Sr. Test Engineer Airbus Helicopters
The heart of the Gantner Instruments' supplied control and data acquisition system is the Q.raxx EC A106 I/O module in a 19″ rack enclosure. Key features of the Q.raxx EC include; distributed clock for data synchronization (ETG.1020.0), File access over EtherCAT (ETG.1000.5), CAN over EtherCAT ( ETG.5001.1), XFC® technology for data rates up to 100 kHz, and configurable PDO mapping to optimize the data throughput.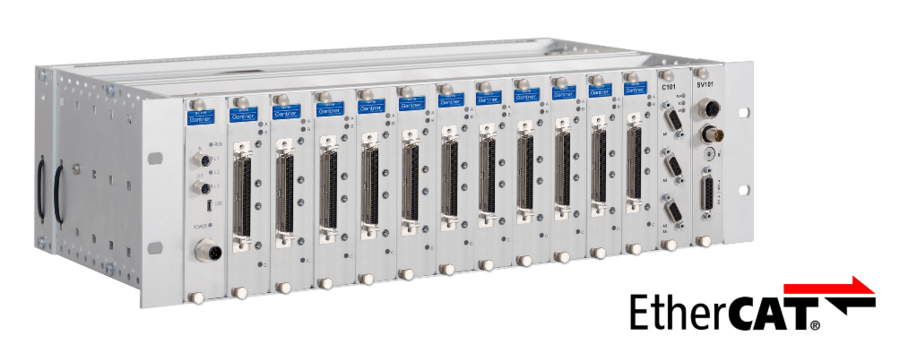 The Q.raxx EC ensures that both control and measurement system work together on one fieldbus, eliminating the uncertainty of data skew during critical test conditions. Gantner Instruments' Q.raxx EC sets the standard for data acquisition performance and flexibility – meeting, and exceeding, the most demanding test system specifications set by Airbus Helicopters.