Ultra flexible and ruggedized Solutions
Ideally suited for this is our Q.brixx system– a high performance, rugged mobile data acquisition system. The Q.brixx system takes Q.series' functionality and delivers it in a scalable and portable package housed in a rugged aluminum enclosure. Several I/O module types are available, allowing you to "mix and match" measurement features with your application needs. Up to 16 modules can be added to the Q.brixx XL system, including a test controller, measurement modules, and many flexible signal conditioning options.
For a straightforward setup and installation of the measurement, we offer both customer- and sensor-specific connectors. If the customer provides the sensor's pin assignments, the sensor cable can be directly plugged into the Q.brixx. With the GI.bench software for easy setup, configuration, and visualization, each sensor can be scaled individually. If desired, our Q.series X I/O modules can be supplied with the corresponding sensor supply.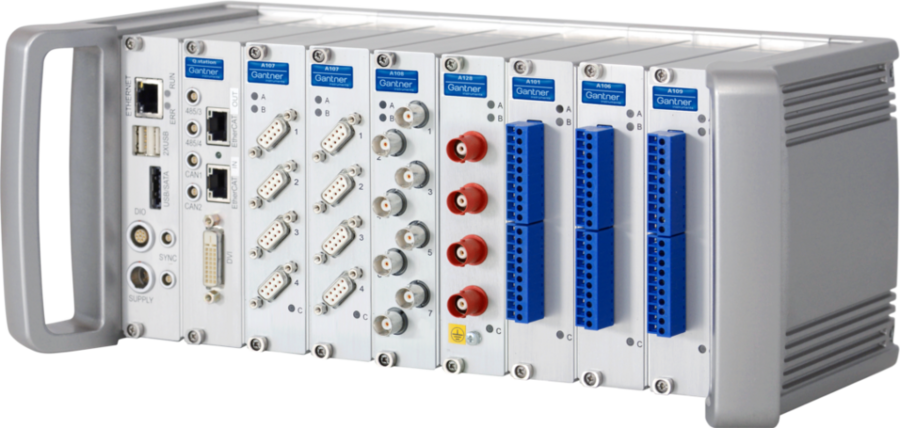 Each Q.brixx system is delivered in a padded bag. A desktop power supply is included, but a battery can be used for power supply if the system is to be completely mobile. The system can be operated autonomously for 4 hours via a standard 3500 mAh power bank.
By the way: the measured data can be stored directly on the Q.station controller, either on USB-sticks or an internal SSD with up to 1 TB storage size. Data with different sampling rates can be stored simultaneously, either via continuous logging or triggered logging with adjustable pre- and post-trigger times. Whatever you want to store, the Q.station does the job entirely independent from any computer.
The Q.brixx system is shock tested and can be operated up to 20 g, making it the perfect companion for many test & measurement and monitoring tasks.
Find out more information about the Q.brixx system.
Tailored DAQ solution
If it needs to be even more robust, our Q.series portable comes into play: a measuring system optimally tailored to the measuring task in an ultra-robust plastic case.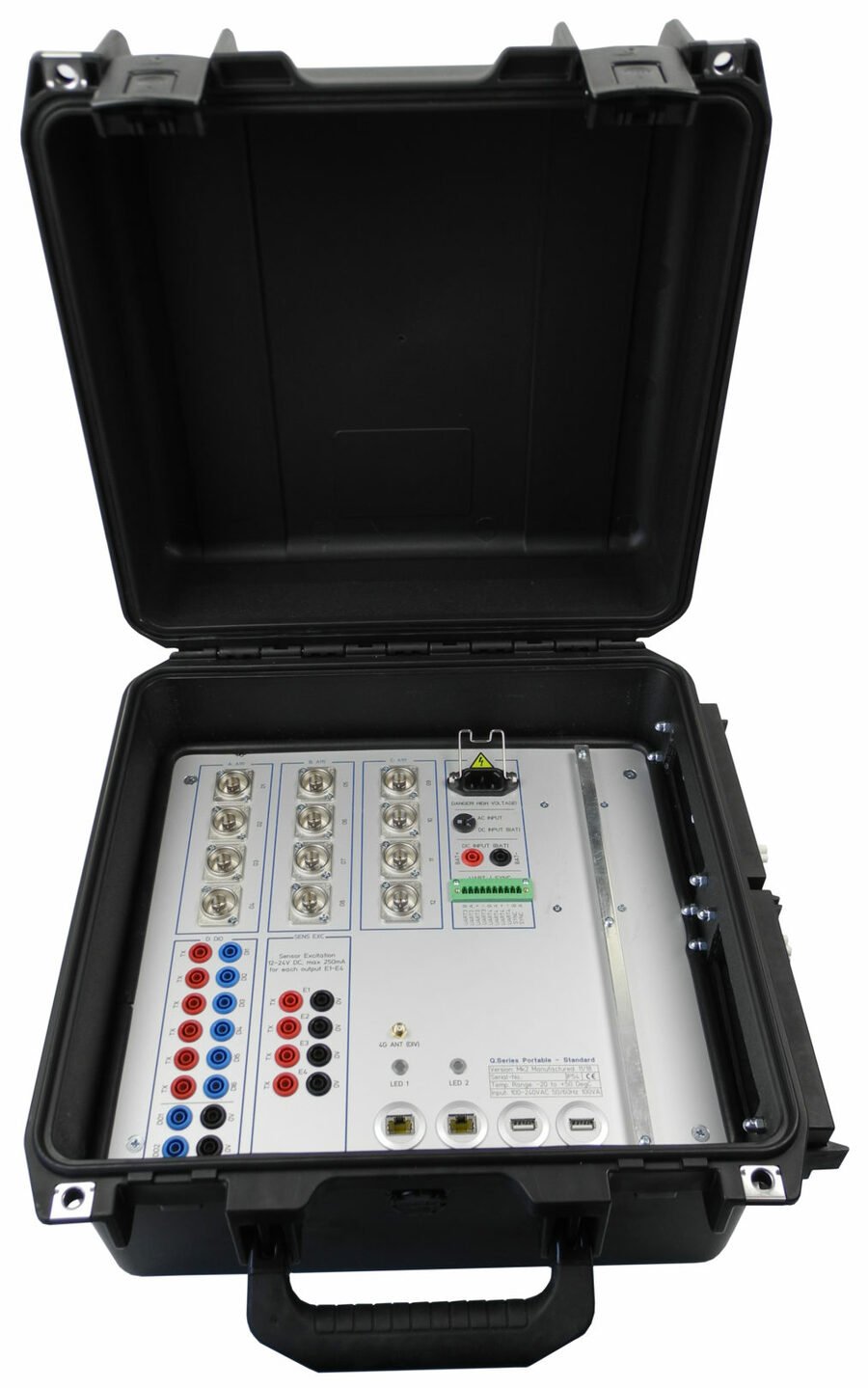 This high precision and ultra-robust DAQ system can be installed close to a machine, equipment, or plant. Thanks to its high protection grade (IP54/63), use under harsh environments is possible inside or outside. It has a special cable entry with a watertight clamp mechanism that connects sensor cables with installed plugs. For operation in harsh environmental conditions, all electronic parts like the I/O modules and the Controller Q.station are mounted on a shock-absorbing plate.
The Q.series portable can be powered either by an AC line or a battery. With its inbuilt 4G modem (option), a connection to our GI.cloud or any other host system is possible over-the-air.
We have prepared two standard versions: Q.series portable – Standard with multifunction inputs and the Q.series portable – CMS for vibration monitoring.
Check out the details here:
If you are looking for customized versions – just let us know. We will be able to fulfill your specific use case.
Good to know:
All our DAQ solutions can be extended across a large area with additional daisy-chained I/O modules. The Q.staxx series, with its ultra-ruggedized housing, is the I/O module of choice.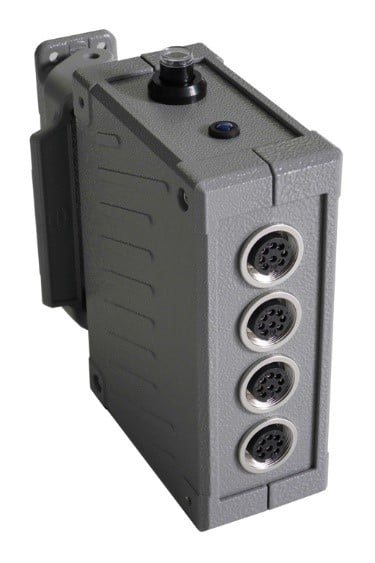 With our bus cable, communication and power supply are easily connected, and long sensors cables can be avoided. For further details about our Q.staxx series, check out this link.
And that is not all you can do with our mobile DAQ solutions. Did you know that you can connect our touch display, Q.screen, to the controllers used in Q.brixx and Q.series portable? Visualization of sensor data, alarming, and customized HMI screens are possible with no computer needed.
No matter which test & measurement application or monitoring task, with the Q.brixx system or the Q.series portable, you have a mobile data acquisition system ready to tough almost any environmental condition.