The Q.series Portable is available in two versions:
Q.series Portable – Standard with up to 32 user defined channels
Q.series Portable – Extended with up to 64 user defined channels and inbuild touch Display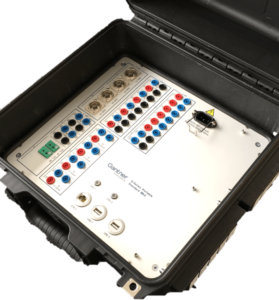 Both versions have inbuild storage device extendable with USB drives and can be extended by further modules e.g. Q.staxx on two UARTS. With customized plugs and sockets for sensor connection and inbuild sensor excitation for example for MEMS sensors the system is ready to use after very short installation time. With special cable entries sensor cables with installed plugs can be inserted into the transport case while providing an IP protection grade of IP54 / IP63 (depending on type of cable entry).
The Q.series Portable can be installed close to a machine, equipment, plant, etc. or extended across a large area with daisy chained additional modules. Connectable and networkable by Ethernet to other Gantner DAQ systems or remote computers for data visualization, data can be internally logged with inbuild storage or accessible USB drive ports. With the OPC UA interface of the Q.station also an online connection to SCADA systems is possible. 4G/LTE Modem for automated data transfer to customer host or GI.cloud can be ordered as an option.
With the different interfaces you have the choice to use it as a stand-alone data logger or visualize the live data on GI.bench, GI.cloud or with a customized user interface made with Python.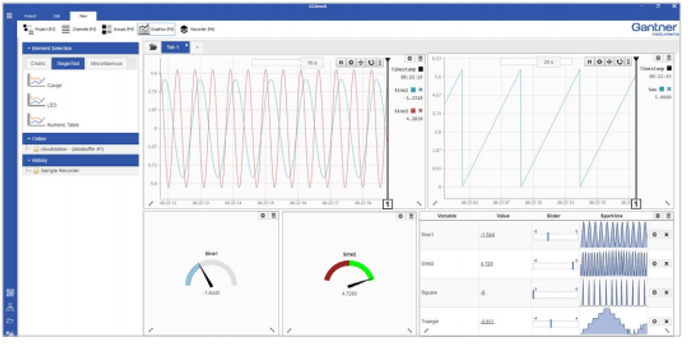 For more information about the Q.series Portable you can check out the flyer: