Why Gantner Instruments for Battery Testing?
Gantner Instruments provides cost-effective test and measurement solutions suitable for electric and hybrid vehicles, utility and renewable energy support, stationary power, portable electronics,  medical tech, and telecommunications. We are dedicated to helping customers transition smoothly to a sustainable future. By developing intelligent, open architectures and using a modern business approach, Gantner Instruments provides unique data acquisition solutions for all development and qualification steps:
Charge/discharge cycle testing
Battery model development
Safety (abuse) testing
Performance testing
Environmental and thermal testing
Transport testing
Impedance spectroscopy for Battery R&D and production
Numerous standards exist in battery testing to ensure safety and protect the battery from misuse. Test fields can range from the cell level to the module and up to the complete battery system. Typical test requirements include mechanical handling, vibration, shock, and electrical tests like short circuits or overvoltage.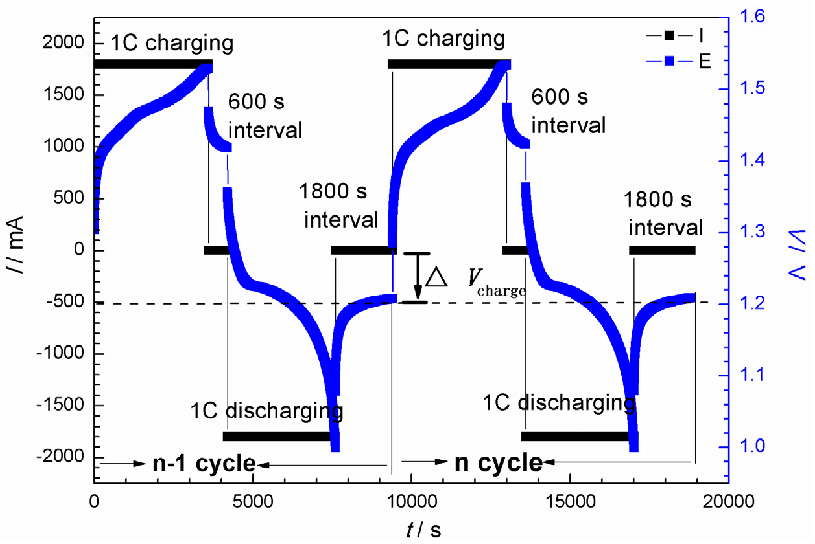 Gantner Instruments is involved in numerous applications for ECE R38.3 (battery transport test), ECE R100 (tests for homologation for traction batteries), and ISO 12405 (performance tests on battery systems). The flexible and highly accurate Q.series X system can measure and process voltages in the low-voltage range up to the high-voltage range ±1500V. The measurement signals are all synchronous, regardless of measuring voltages, temperatures, currents, vibrations, shock, and many other variables.
GI.connectivity
Q.series X natively supports all standard bus systems like EtherCAT, ProfiNet, Modbus, and CAN systems, but with GI.connectivity, connecting to any third-party software using our open API is possible. Gantner Instruments is a leader in connecting all systems in the data acquisition world, which is just one of the reasons why Gantner technology enables system integrators to stay ahead of market demands.
Our battery measurement modules are ideal for test system integrators as they feature intelligent data switching to various Fieldbus or Ethernet protocols for flawless integration with test automation systems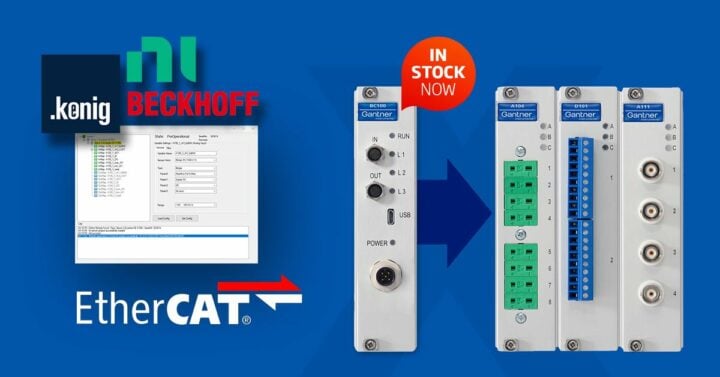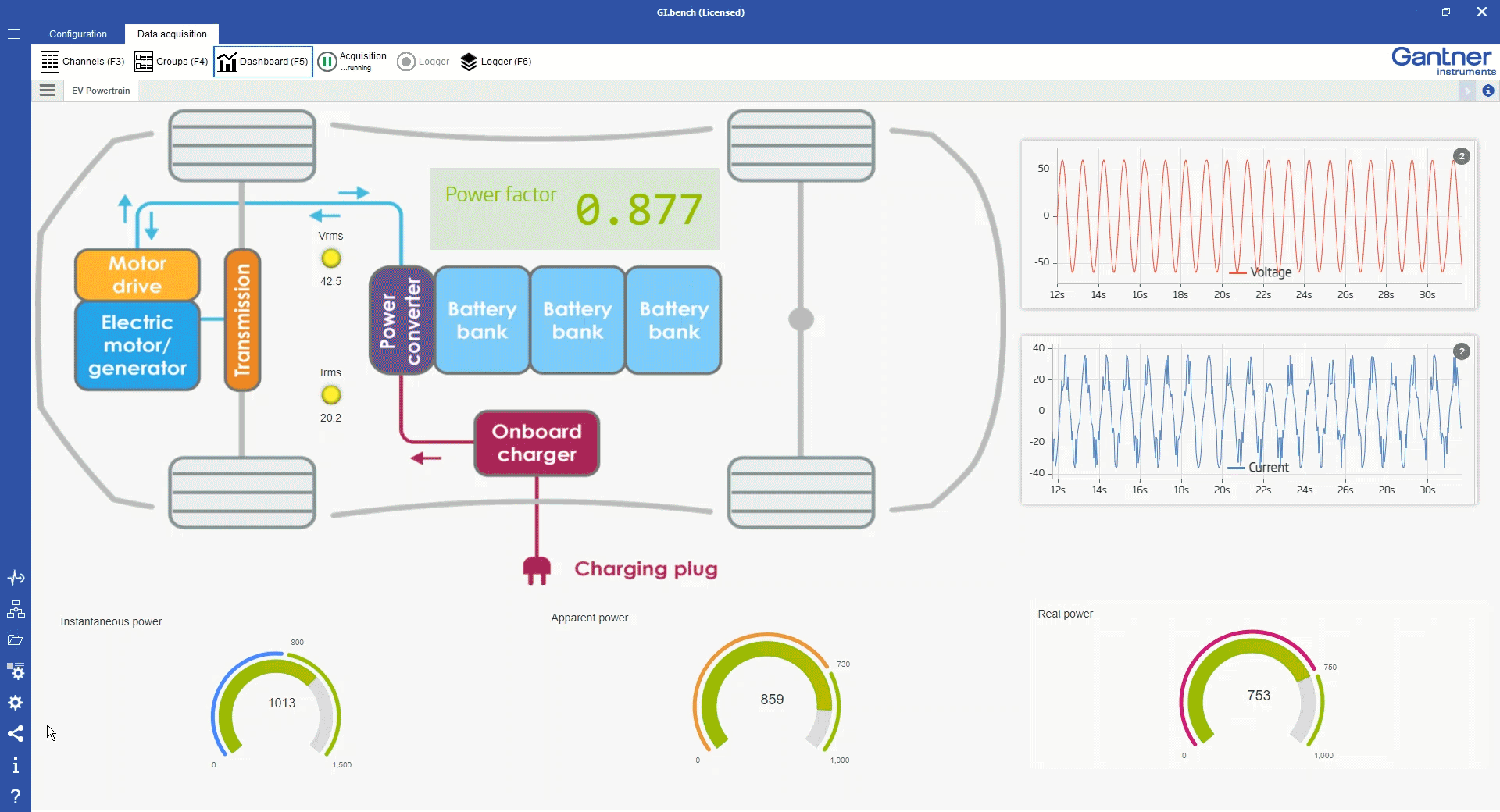 GI.bench
GI.bench is a state-of-the-art data acquisition software environment that combines system setup and configuration and logging and monitoring of multiple data streams in one easy-to-use desktop application. GI.bench enables you to configure, execute, and analyze your testing and monitoring projects on the fly with access to high availability measurement data anywhere.
In combination with the GI.bench software, the Q.series X measurement modules turn into a pre-engineered, ready-to-use data acquisition solution for battery test labs.
Want to know about testing 48V Battery Management Systems?
Learn how Gantner Instruments' test and measurement solutions were paramount for a German battery manufacturer in testing their new 48-Volt battery management system for hybrid vehicles.