Loucas Pikolos from the PV Technology Lab of FOSS Research Centre for Sustainable Energy of the University of Cyprus visited Gantner Instruments as an intern from the 5th of November 2022 until the 26th of November 2022, in the context of the ANALYTIC project (Advanced System Monitoring & Analytics for Smart Grids).
The internship's purpose was to develop a prediction model that will be used as a service for the company's customers to ensure that their power plant is operating properly. Loucas, during his internship, had an introduction to the company's departments to understand how the company operates. Moreover, we introduced the platforms for Loucas to get familiar with the software and hardware environment.
More specifically, Loucas had advanced training on GI.bench/GI.cloud software and hardware and can now use both as a professional. Furthermore, during his cooperation with the company's staff, he developed well-rounded skills in Python and extended his knowledge in performance prediction models and machine learning. Finally, he received training on the latest generation platforms, where he will be able to schedule and orchestrate data pipelines or workflows in the future.
Loucas enjoyed his internship, and now he has very valuable experience under his belt. He found the internship demanding since the tasks were real industrial deliverables and not just training on relative software.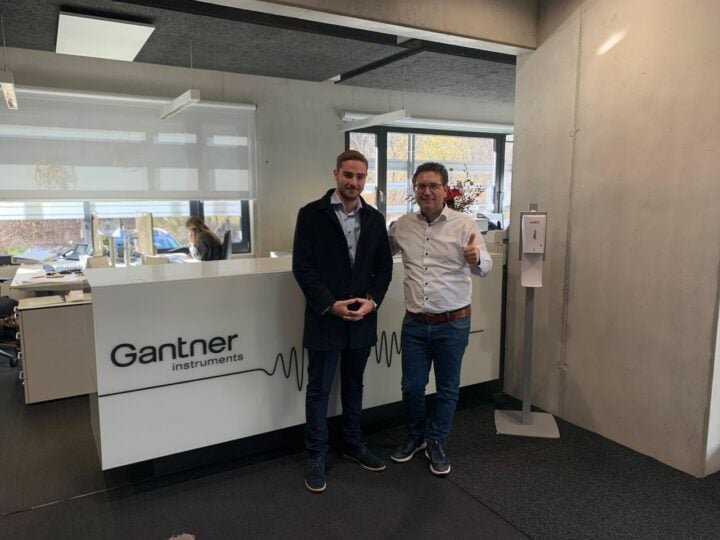 During these three weeks, Loucas participated in local events and several company events, which made his stay happy and efficient. Last but not least, Loucas' last words were, "People in Gantner Instruments are crazy, they work hard, and they party harder." Loucas encourages students and young professionals who desire to learn to hunt for an Internship at Gantner Instruments since the improvement is guaranteed.
Do you think Loucas' internship experience with us was an exciting opportunity?
Are you interested in your own opportunity to connect classroom knowledge with real-world experience? A technical internship at Gantner Instruments might be a good fit for you. Reach out to us for more information, we would love to hear from you.