GI.cloud is an innovative platform that combines Gantner Instruments's proven edge-type monitoring and control units. An adaptive cloud system with a comprehensive user interface and applications with state of the art APIs. All these combined, allow the user to acquire data and read information about their assets in real-time from a remote location.
GI.cloud cockpit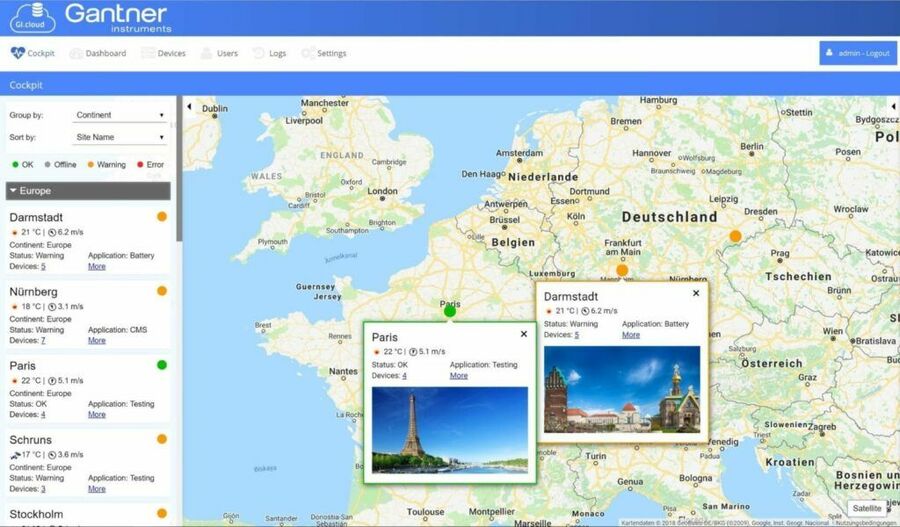 The flexible configuration of GI.cloud allows customers to build the system exactly to their needs and also protects their investment: once the powerful edge and scalable cloud modules are installed, together with customizable service plug-ins, they will allow meeting higher demands in the future.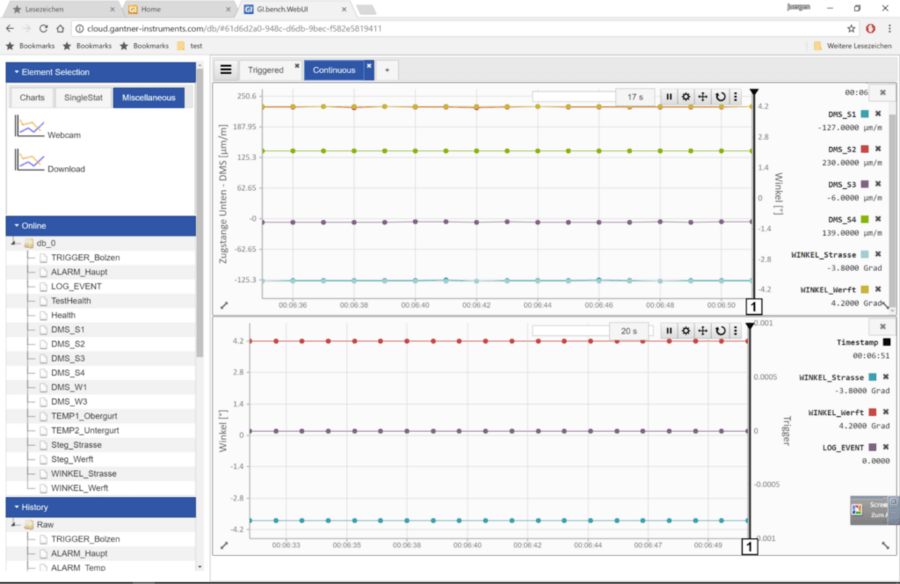 GI.cloud benefits
Customizable user interfaces with easy plug-in and feature add-on
Create your own dashboard for visualization
APIs designed for fast integration into the customer's platform and data access
Efficient time series data processing (down to microseconds) due to a scalable platform
Unlimited data storage on the device or based on a scalable data stream processing platform (granularity: microsecond to minutes)
Continuous integration of GI.bench services and configurations to cloud level
Available platforms: cloud, appliance or desktop
And more ……
With GI.cloud our customers can adapt to increased data acquisition speed, data management, and analytics requirements. To learn more about this product click here.