Magnets mounted on the track, which are used for the "train protection system" (PZB) and whose exact position is known, are detected during the measurement process to equalize inaccuracies in kilometer measurement. During measurement, vehicle-mounted optical sensors scan both sides of the rail tracks to detect elevated objects. They required a system that filtered out the PZB magnet from the field of observation. The information whether a PZB magnet is in close proximity needed to be available via a digital output. In addition, the status of the digital inputs and outputs had to be transmitted via a network interface to the control system.
Realisazation
The Q.raxx system and the Q.station test controller from Gantner Instruments were chosen as the platform for the implementation.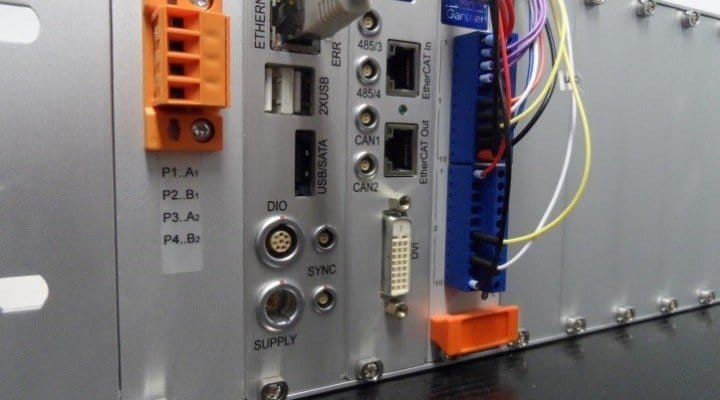 To save space the system can be installed in an existing 19-inch rack and provides twelve slots for measurement or I/O plug-in boards. The D101 digital metering unit has eight isolated digital inputs and an equal number of digital outputs. The free slots allow for easy expansion for future measurement tasks.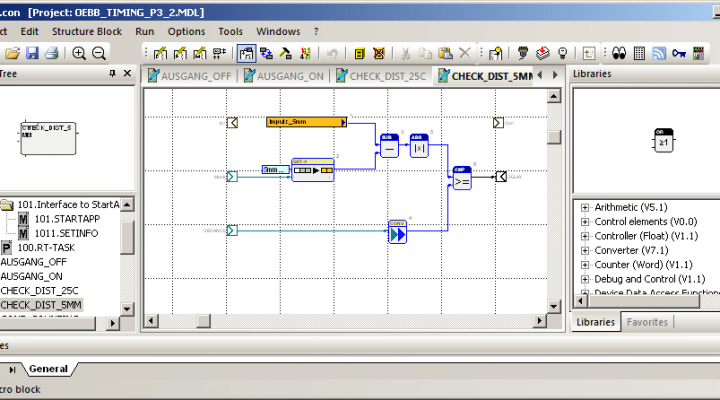 Programming of the controller was accomplished using the graphical programming tool of the test.con programming system. The combination of flow charts and macros makes the code easy to read.
Thanks to the real-time processing capability of Q.station with 10 kHz, the PZB magnets could be reliably detected even at measuring speeds up to 230 km per hour.
In addition, the Q.station test controller provides the control system with all relevant data via Ethernet interface. The values of the four sensors are sampled every 5 mm (!), recorded, compressed, and transmitted in IP packets to the control system.
The position of PZB magnets is correlated with measurement data from the measurement vehicle by means of Green-Eye analysis software from Aplica. Green-Eye provides a clear and flexible user interface for the display, analysis and storage of all measurement data.