Seamless Licensing with Dongle Support
We've heard your requests for a more flexible and mobile licensing system, and we're delivering. The new License-Dongle support in GI.bench provides a hassle-free way to carry and manage your software access on the go. This new level of flexibility is ideal for teams needing to operate across various locations or for individuals who switch between workstations. It's about making your experience with GI.bench as convenient and user-friendly as possible.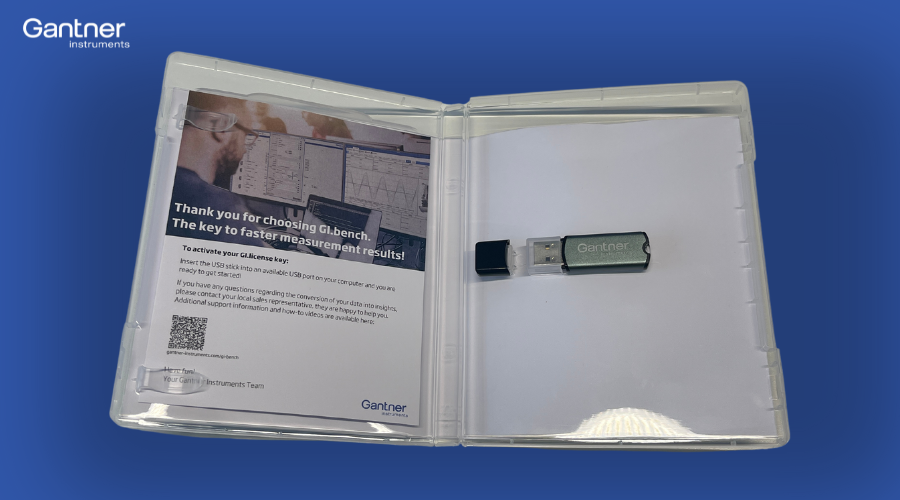 Streamlined Functionality and Minor Enhancements
Alongside dongle support, this update includes an array of minor improvements. Each one is designed to refine the user experience, from streamlining existing processes to increasing the overall stability and performance of the software. These enhancements collectively contribute to a smoother workflow and allow you to focus on what matters most—your data and your results.
What's Next? More Speed, More Power
Looking forward, the next GI.bench update promises even more enhancements. With a focus on increased data streaming velocity and enriched data processing capabilities, we're ensuring that GI.bench remains your indispensable tool for achieving faster, more insightful measurement results.
---
Your Partner in Measurement
At Gantner Instruments, we are committed to forging partnerships that drive innovation and success. If you have ideas for future enhancements or require assistance, our doors are always open for feedback and support.
---
Ready to Upgrade?
The latest GI.bench is available now, offering you a seamless transition to enhanced measurement efficiency. Get in touch with us at info@gantner-instruments.com for any questions or support.