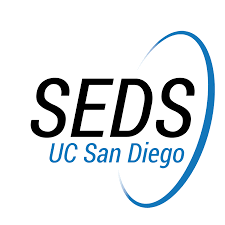 SEDS UCSD is a team of highly motivated, passionate students focusing on propulsion development, rocketry design, in-space robotics, and CubeSat hardware. The SEDS UCSD team acknowledges NASA's focus on safety and makes every effort to incorporate NASA's operating procedures into their design and daily operations.
Over the last few years, a team of entirely undergraduate college students has been working on the Colossus Static Fire System. The compilation of this bi-propellant liquid rocket engine test stand provides a long-lasting hot fire capability for the SEDS UCSD program. Colossus is established as a technical development project utilizing proven designs and hardware to create a foundation for future projects and test programs. The system will be used to attain performance parameters of liquid rocket engines.
Future iterations and engine designs can progress armed with a critical mass of data and Gantner Instruments' support. Colossus has an extensive network of sensors deployed around the system. These sensors provide the students with real-time temperature, pressure, and force data from various test stand components. Gantner Instruments provided the students at SEDS UCSD with a reliable and high-fidelity Q.series data acquisition system to acquire quality data from these sensors. The Q.series DAQ system's superior flexibility allows the students to program automated responses to errors and actuates the fire safety valves to prevent system failures.
We at Gantner Instruments are proud of the accomplishments of SEDS UCSD and continue to look forward to the progress made by this innovative student organization!