---
Test out the Latest Features with the Microphone and Oscilloscope Demo
The Microphone and Osci Demo provide a hands-on, experiential overview of the new GI.bench features. These demos showcase the powerful capabilities of our software, ensuring you get the most out of the GI.bench update.
Enhanced DeviceState and Project State Overview
With this update, we have significantly refined our DeviceState, offering more comprehensive and critical information at a glance. Alongside this, we've launched the Project State overview tool, which provides a clear snapshot of your project's status, making monitoring progress and swiftly identifying potential issues easier.
Easy Firmware Updates
Staying updated with the latest firmware is now more effortless than before. With the capacity to perform firmware updates directly via Device State, we've ensured that maintaining optimal device performance doesn't get complex or challenging.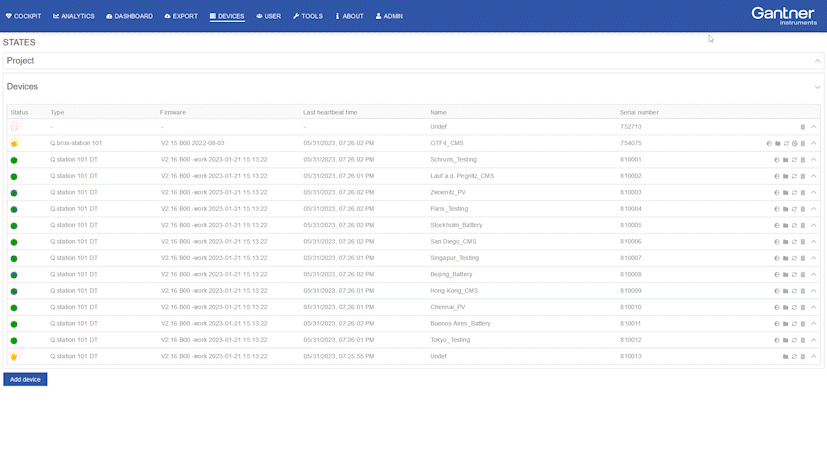 Oscilloscope Widget and FFT Evaluation
Our new Oscilloscope Widget and the Fast Fourier Transform (FFT) evaluation tool offer advanced data visualization and analysis capabilities. With real-time monitoring and detailed data analysis, including sin and rectangle wave functions, these tools provide invaluable insights to propel your project forward.
Marker Menu and Statistics View
Our new Marker Menu, paired with the Statistics View feature, enhances navigation and data analysis within GI.bench. This new tool set enables marking and referencing specific data points, showing minimum, maximum, average, etc., values of the selected range, thereby boosting your capacity to track and analyze your data efficiently.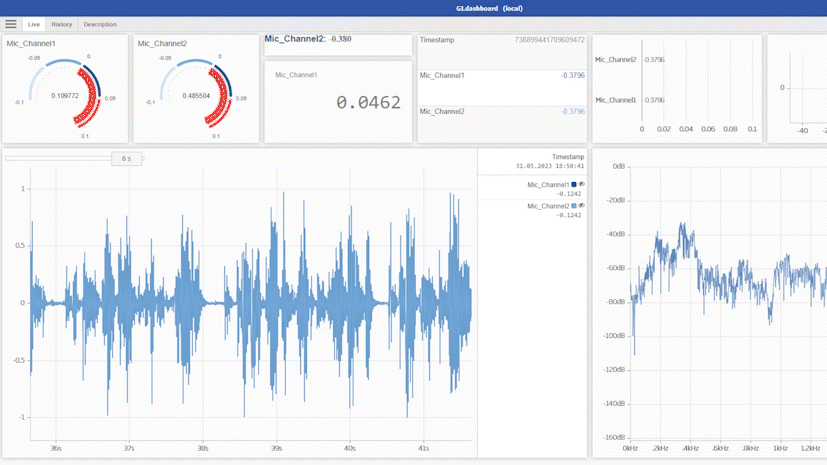 Channel Overview
With the Channel Overview feature, managing your channels has never been simpler. This tool offers a clear and concise overview of your channels, making tracking and managing them easier.
Logger Handling and Logger Overview
Our new Logger Handling tool simplifies the process of managing your loggers. In addition, the Logger Overview provides a comprehensive overview of your loggers, making it easy to monitor and manage them all in one place.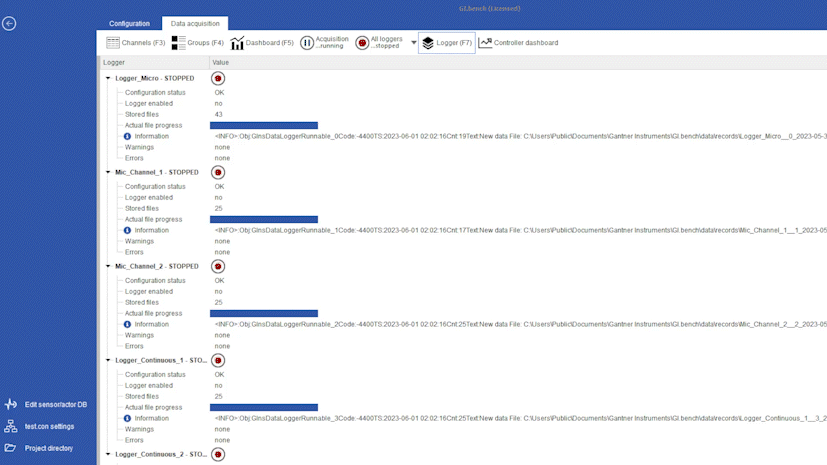 Quickview from File
We've introduced the "internal" Quickview feature, enabling you to preview your data files directly from the file manager. This time saving tool is designed to make your workflow even more efficient and streamlined.
New ServiceUI
Introducing our new ServiceUI – an even more streamlined and intuitive user interface designed to enhance your workflow and maximize efficiency while using our software.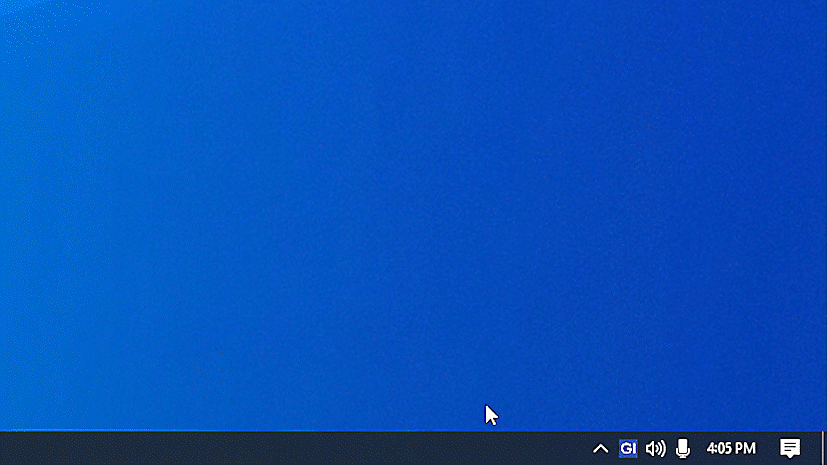 User Management
Our new user management features give you more control over who can access and edit your projects. By setting user permissions, you can ensure that everyone on your team has the appropriate level of access, making collaboration easier and more secure.
---
We are eager to explore how we can help you realize your specific use cases with GI.bench. If you feel there's a feature you need that's not yet included, we're more than happy to discuss and find solutions tailored to your requirements.
Keep an eye on our blog for continuous updates and deep-dives into our products. We're always ready and willing to provide support, so don't hesitate to reach out if you have any questions or need any assistance.
Take your testing and measurement capabilities to the next level with the new GI.bench update. Let's explore the future of testing together, tailored to your needs.
---
The new GI.bench update is more than just a software update. It's a testament to our commitment to innovation, user satisfaction, and industry-leading design. We invite you to download the new GI.bench update and experience the difference for yourself.