Welcome to Gantner Instruments
INTUITIVE DATA ACQUISITION SOLUTIONS FOR MODERN TESTING AND MONITORING APPLICATIONS
INTUITIVE DATA ACQUISITION SOLUTIONS FOR MODERN TESTING AND MONITORING APPLICATIONS
INTUITIVE DATA ACQUISITION SOLUTIONS FOR MODERN TESTING AND MONITORING APPLICATIONS
More Power and Flexibility. Mix-and-Match your ideal solution.



Q.series X measurement modules are the market leading modular and scalable approach for data acquisition. Designed for long-lasting performance and cost-effective versatility.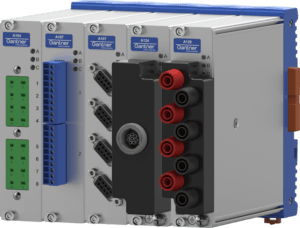 Edge Devices for High Performance Monitoring and Control, Remote Configuration and Universal Connectivity
Provide universal connectivity across multiple systems to remotely monitor, control, and configure. Convert raw data to preprocessed information for efficient storage, enrichment, and analytics.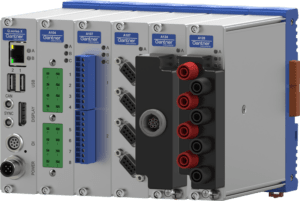 The Key to Faster Measurement Results: Our open and scalable software solutions


Superior and Scalable Platforms for Modern and Robust Measurement and control Setups. Configure, operate and visualize your data. Prepare it for distributed data processing and AI driven analytics.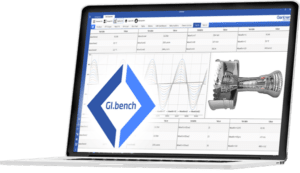 Gantner Instruments is a customer-driven company that relieves all technical challenges related to digitizing physical quantities and efficient data storage and analysis by providing the necessary technologies, building blocks, and competencies to provide customers with personalized solutions to generate knowledge from data.
«
Gantner Instrument's quote and supporting documentation
have
set the standard for what we expect.
»
« We appreciated Gantner's quick response and support in developing the solution for our application. »
« Thank you for working with us! With your help and technology, we were able to overhaul our previous DAQ systems with better measurement capabilities and OPC-UA and custom plugin functionality. »
«
With the new Gantner solution, we will have the most modern, flexible, and accurate system to fulfill our needs. I want to congratulate Gantner Instruments for winning this project.
»
«
A&D uses GI.bench as their connectivity platform because it allows for quick and easy integration with Gantner's hardware and configuration tools, and offers additional programmable features that can offload work from their software.
»
Johannes Eidnes, Product Manager, A&D
« Gantner Instruments is a perfect partner with open access to all data we need. We can collect data without MS Windows! »
DESY cherenkov telescope array (cta) Group
«
With the Q.series, we have found a modular solution for our measurement technology needs. This allows us to use a common data acquisition system for Production and R&D. The wide range of modules available and the various
modules
that can be combined in one application allow us to always find a solution adapted to our needs.
»
Safran Helicopter Engines
«
GI measurement modules have proven successful, with smooth operation from signal acquisition to data storage for wind generator measurement systems. Gantner's decentralized design, durability, stability and quick commissioning times are key factors.
»
«
Gantner Instruments' international presence is crucial. Their modular measurement system enables communication with our test software, data exchange with SIEMENS automation via Profibus DP and its hardware is dependable and suitable for rough test bed conditions.
»
/ 9