Gantner Instruments' solutions include:
Measuring physical data to monitor load and stress on bridges,
Measuring vibration and displacement of railway tracks,
Test integrity of aircraft structures,
Test performance of engines,
Measuring and monitoring energy generation assets (hydro and conventional) and renewables (wind, solar plants, and batteries).
Don't miss our innovations!
Are you looking for a compact and portable DAQ solution or a measuring system for thousands of channels with high-precision synchronization?
Find us in hall 1 at booth 1-352 for an introduction to the new Q.series X. It will convince you with its flexibility, power, and user-friendliness. We combined our long-standing experience in data acquisition solutions, the latest technologies, and precious customer feedback to create the new Q.series X with the flexibility to fit your individual needs.
We will also have a GI.bench demo ready for you to explore. GI.bench is a digital platform for modern and robust measurement setups. It provides users with software tools for installation, configuration, connectivity, and basic analytics for their applications.
You might even get the idea of enhancing your EtherCAT master with the best in real-time DAQ. Superior connectivity and flexible integration of our high-accuracy and high-speed I/O modules into any automation system are engrained in our DNA at Gantner Instruments. You can now integrate our high-performance Q.series X I/O modules into all industry-standard EtherCAT masters like TwinCat, Koenig KPA, NI VeriStand, and Acontis.
Lastly, don't miss out on GI.cloud! The distributed Streaming Platform and Database facilitate connectivity and acquisition and processing of data from distributed measurement devices. Ask CEO Bernhard Gruber at our booth about the proven technology and flexible architecture of GI.cloud.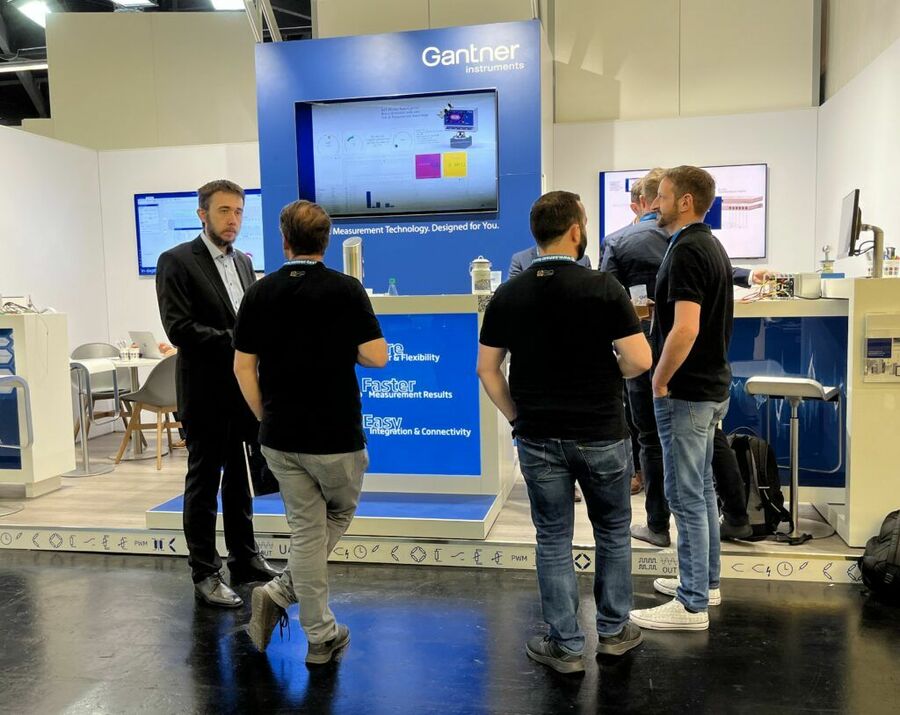 Secure your admission voucher now
Save the entrance fee and receive your "one day pass" which gives you access to the exhibition ground, expert forums, and the action area.
Here you can find all important information about our stand.
Contact for appointments
Bernhard Gruber
b.gruber@gantner-instruments.com
Bernhard and his team are looking forward to meeting you at booth 352 in hall 1. Don't hesitate to reach out to us in advance.