RE+ is renowned for setting benchmarks in clean energy events. By attending RE+, you support not only the global clean energy movement but also pioneer innovation with Gantner Instruments. Our collaborative approach is driving the industry forward, and your involvement signifies your commitment to a sustainable future. Be part of North America's fastest-growing solar show.
Gantner Instruments: Pioneering the Energy Landscape
Weather Prospecting and PV Performance testing
Gantner Instruments' Weather Prospecting solutions are at the forefront of forecasting technology. Leveraging state-of-the-art sensor systems and predictive analytics, we provide accurate meteorological insights that enable energy providers to optimize resource allocation and maximize operational efficiency. Our data-driven approach ensures more precise weather forecasts, reduces uncertainties, and supports smarter decision-making.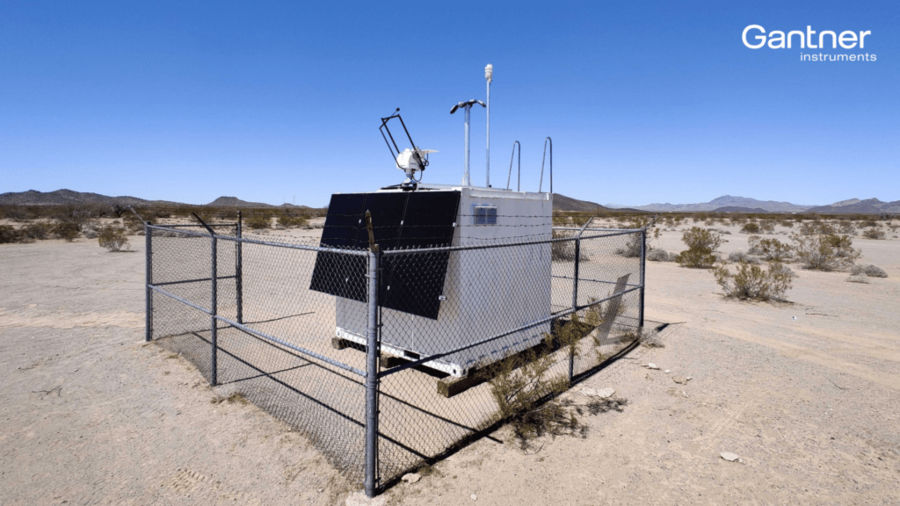 Utility Scale PV System Monitoring and Control
Gantner Instruments is a global leader in Utility Scale PV systems. We engineer highly efficient and robust photovoltaic solutions that deliver unmatched energy output. By employing advanced monitoring and control technologies, our Utility Scale PV systems are designed to minimize costs and achieve higher performance. From initial design to ongoing support, Gantner Instruments' holistic solutions ensure seamless integration and a streamlined path to clean energy production.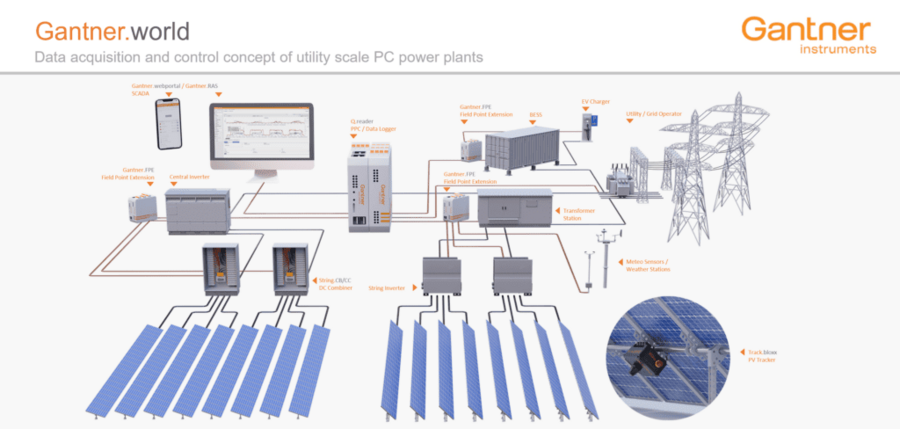 Battery Energy Storage System (BESS) and Control
In the rapidly evolving field of energy storage, Gantner Instruments' Battery and Control solutions are tailored to meet the demands of modern energy grids, offering flexible storage options and real-time management capabilities. We prioritize safety, efficiency, and sustainability, utilizing the latest in battery technology and intelligent control systems. Our BESS solutions enhance grid stability, enable greater integration of renewable sources, and foster a more resilient energy ecosystem.
Hydrogen & Fuel Cell DAQ Solutions: Fueling the Future with Precision
As the global demand for clean energy solutions soars, hydrogen and fuel cells emerge as vital technologies in achieving sustainability. Gantner Instruments is at the forefront of this movement, offering specialized DAQ (Data Acquisition) solutions that are instrumental in advancing hydrogen and fuel cell applications.
Join us at RE+ USA 2023 to explore how Gantner Instruments' DAQ solutions can revolutionize your hydrogen and fuel cell initiatives. To dive deeper into our offerings and understand how we're shaping the future of clean energy, visit our hydrogen and fuel cell blog.
Gantner Instruments at RE+ USA 2023
Join our team at RE+ USA 2023 to explore how Gantner Instruments' pioneering solutions in Weather Prospecting, Utility Scale PV systems, Battery and Control, and Hydrogen and Fuel Cells can revolutionize your energy initiatives.
Meet us!
Engage with our industry leader, Juergen, to uncover how our expertise can transform your business.