Gantner Instruments, the global leader in the development of high-precision measurement & control systems will be showcasing its newly launched products, Q.series X & Gl.bench, at the Automotive Testing Expo 2020 in Chennai, India.
Three major trends in testing that can no longer be ignored are Speed, Smart Data Handling, & Modularity. The systems and structures to be tested change quickly, and data acquisition (DAQ) systems need to keep pace with them. For this, you need a performant data acquisition system that provides the level of flexibility required to approach any application seriously. Big data analytics and a modular approach to test setups are essential to meeting your future needs in the test and measurement world. With Gantner Instruments, you are ever-ready to meet any testing requirement.
Q.series X, Gantner Instruments' newest and bestselling DAQ product line, has been extended to include a variety of High-Voltage Isolation and Power Measurement modules to support customers involved in Electric Motor & Inverter Testing, Battery & Battery Charge Testing, and Mechanical & Vibration Testing applications.
Q.series X High-Voltage Isolation modules feature a minimum of 1200 VDC 3-way galvanic isolation and are suitable for a wide variety of sensors with sampling up to 100 kHz. With the brand new Q.boost module capable of measuring voltage and current with sampling up to 4 MHz, you can generate highly accurate and dynamic power calculations, directly on inverters.
GI.bench is Gantner's newest software platform that provides integrated high-resolution measurement, advanced big data analytics, and secure data accessibility. It facilitates connectivity, as well as acquisition and processing of data from distributed measurement devices. The platform combines Gantner's proven edge-type monitoring and control systems, adaptive and scalable cloud backend, a comprehensive user interface, and applications with state-of-the-art APIs.
The F108 Optical Gage Amplifier seamlessly integrates with the Q.series X data acquisition platform. The modularity and versatility of the Q.series X product line can address any of your measurement challenges. Utilize GI.bench software for quick and easy setup and combine with GI.cloud for cloud storage and remote monitoring.
Fiber optic sensors provide high accuracy and high-resolution measurement of strain and temperature, beneficial for test and measurement applications involving extreme conditions where conventional sensors cannot perform well.
Advantages of fiber optic sensors
High-voltage isolation
EM and radiation immune
Inherently intrinsically safe
Insensitive to lightning strikes
Cryogenic and high temperature tolerant
Are you looking for a compact, portable, and robust DAQ solution for potentially harsh environments or a high-density measurement system suitable for up to thousands of channels with high-precision synchronization?
Visit Booth 3116, and Gantner's team of experts can guide you in the right direction.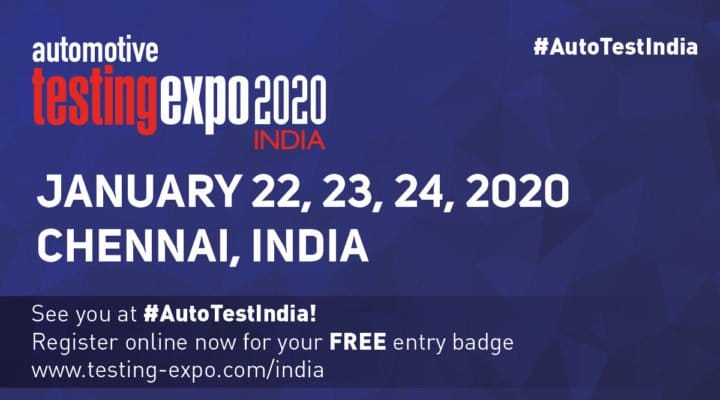 Secure your admission voucher now!
Save the entrance fee and receive your "one day pass", which gives you access to the exhibition ground, expert forums and the action area.
Contact for appointments
Mr. Vasudevan T will be happy to answer your questions.